Engaging Teaching
Teaching tips & more!
Going Organic
Once or twice in the history of the world, it may be possible that one or two course-based online discussions have been a tad robotic and boring. However, it turns out that having organic online discussions is possible! And guess what? It's not a technological fix, it's a human one. Check out this article to learn more.

Learning Technology
Using the technology without it using us.
Click That Subscribe Button
As suggested by Alana Callan in The (Virtual) Teacher's Lounge, it is a great idea subscribe to BrightSpace Tutorials on YouTube, and to use those videos as your go-to resource for how to do D2L stuff. Also, join the Virtual Teacher's Lounge (it's a Microsoft Teams team) so you can get awesome tips and seek advice like this at its source! Maybe you'll even see your tip reported here, to the masses!

Trickle Down
Stuff to tell your students!
Free Tech!
Fleming Student Administrative Council likes to let students know about things that students should know, and free technology is no exception. You can shoot this link to your students to let them know what's available.
Inner Workings
Helping you navigate the inner workings of the college
Your Change Makes Change
When eating baked goods can help the Fleming team get to the Enactus Regional pitch competition in Mississauga, everyone wins. Well, except for all the other teams that go to the competition. Bring some change in to the main foyer at Sutherland on February 6th from 11-2 for the Enactus Fundraiser – Bake Sale & Candy Grams (Yummy!).

Keeping it Professional
Professional Learning Opportunities
A Taste of What's to Come
From February 24th-28th (a.k.a. Reading Week), various dedicated professionals at Fleming College are offering up an assortment of professional development options for you throughout the entire week! Plans are still being finalized, but stay tuned for PD on things like the College Accommodation Committee Modules, Badging and Ontario Extend, Cisco/WebEx Collaboration Tools, Indigenous Perspectives Designation Policy and Procedure, Energizing your classroom, the Contract Faculty Experience, and much, much more!

Nicolas Cage GIF of The Week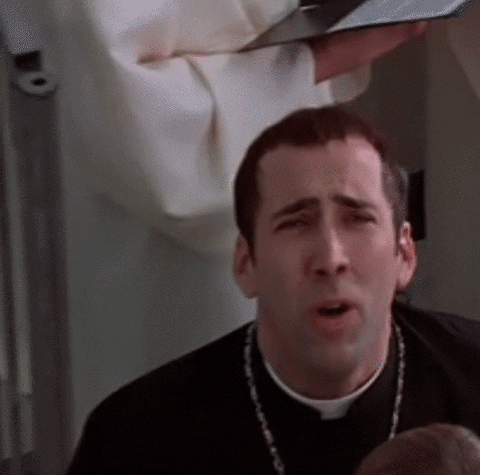 On the FlemingLDS Twitter account we ran a poll to see what you think is missing from the Teaching Hub. The winning answer? Nicolas Cage GIFs. So here you go. You will see a Nicolas Cage GIF every week until you tell us to stop. You can make it stop by leaving a heartfelt plea to do so in the comments below. Incidentally, you are always welcome to chat with us in the comments!