Amy Holmes – Quality Control Technician
I was employed at Coco Aggregates as a Quality Control technician for my co-op, I found the position through Career Services at Fleming College, where I am completing the Earth Resources Technician Co-op diploma, although it was also posted on Indeed.ca.
Each day I collected samples from the various aggregate piles for testing. Most mornings, 3 samples are taken. I collected samples from the ¾ crush pile daily, as it is the equivalent of Granular A but from a quarry instead of a pit. The ¾ clear, 2" crush, 1 ½" clear are just a few of the many piles I will sample from each day. There is one minor difference in the way each of these are tested. The number of fines in the clear samples versus the crush samples are dramatically less, meaning the small splitter is not necessary during the testing.
Prior to heading into the quarry, a call to the loader operator is made to let them know which samples are going to be taken. The loader operator is trained in how to make a proper sample pad based on the size of the pile. The pad must be properly mixed as it is a snapshot of the gradation in the pile. Each pile has a set of specs given by the Ontario Provincial Standard Specification (OPSS). For the aggregate division, we follow OPSS 1010, Material Specification for Aggregates.
At the Coco Aggregate quarry, only long gradation is completed as per LS-602. Physical properties and percent crushed particles are completed at qualified labs. In our case, Durham Region would come and take a sample for further testing. When Durham Region arrived to take a sample, a sister sample was always taken, and a long gradation test was performed. The results were very similar once completed, showing we were all doing the same tests.
The quarry I worked at for the summer was still a baby. It was only 6 years old, and not found on GPS. A neighbouring quarry was pushing 100 years old, and still crushing daily. We were only 70 ft deep in a small area of the quarry. The latest sink cut taking us to the 70 ft depth was completed just this past spring. This season we found dolomite instead of shale and fossiliferous limestone. This year was like winning a jackpot for the aggregates.
The best part about this specific quarry was I had freedom. I was taught how to drive a rock truck and loader. I received my Surface Miner Common Core Certificate. I was nominated for Health and Safety Rep for the quarry. I assisted the Operations Manager with Production Reports, which describe how long we crushed, how much we crushed, how many employees were part of the daily production and if there was any downtime. This was submitted daily to Head Office.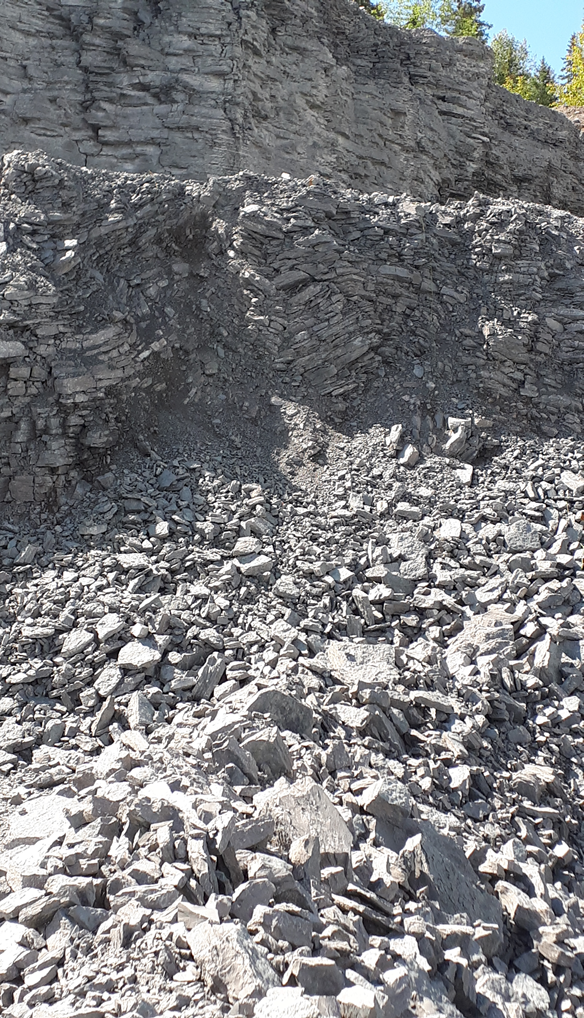 I have been offered a permanent position with Coco upon completion of my schooling, as well as another offer at another quarry, with more of an environmental aspect to it. I am waiting to see what more I learn this last year before I make any future decisions.
---
---